Posts for: September, 2018
By Janis Dental
September 20, 2018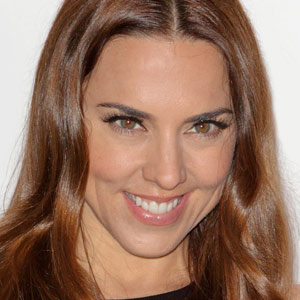 As a member of the best-selling pop group Spice Girls, Mel C (AKA Sporty Spice) enjoyed her share of musical superstardom. At the band's peak in the Nineties, the young singer's signature look featured baggy sweatpants, an assortment of tattoos, a nose stud and a gold-capped incisor, front and center in her mouth. Today, Melanie Chisholm is still singing — but now she's a mom, an amateur triathlete… and that gold tooth is just a memory. Not only that, her smile looks more evenly spaced and whiter than it did when she was referred to as the "tomboy" of the group.
What happened? In our view, it all boils down to changing tastes — plus a little bit of help from dental professionals. As the "wannabe" singer proves, there's no single standard when it comes to making your teeth look their best. Your own look is unique to you — and your smile can reflect that individuality.
For example, crowns (caps) are substantial coverings that may be placed on teeth when they are being restored. They are available in three types: gold, all-porcelain, or porcelain-fused-to-metal. The latter two are tooth-colored, while the gold is — well, shiny like gold bling. Which one is right for you? In many cases, it's your choice.
Likewise, dental veneers — wafer-thin shells that can correct cosmetic issues by covering the surface of your teeth — can be made in a variety of shades. Their hues may range from natural ivory to Hollywood white, and everything in between. What's the best color for you? Only you can say.
Some people opt for a "smile makeover" that uses small irregularities in the spacing and color of teeth to create a more "natural" look. Other folks want a perfectly even, brilliant white smile that dazzles the eye. Still others are looking to match or restore the smile they once had — perhaps even re-creating a signature gap between the teeth. As long as there are no other dental issues involved, the choice is yours.
So if you're unhappy with your smile — or if you feel it doesn't reflect the person you "wannabe" — why not talk to us about a smile makeover? Just call our office to schedule a consultation. You can learn more about this topic in the Dear Doctor magazine articles "Beautiful Smiles by Design" and "The Impact of a Smile Makeover."
By Janis Dental
September 10, 2018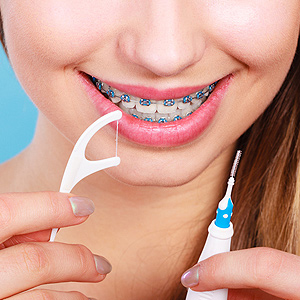 If you're about to undergo orthodontic treatment, you're going to face a challenge keeping your teeth and gums clean wearing braces. That in turn could increase your chances for tooth decay or periodontal (gum) disease, which could diminish your future dental health and disrupt your current orthodontic treatment.
The main hygiene tasks of brushing and flossing are more difficult with braces because of the fixed hardware on the teeth. Your toothbrush or floss can't always easily maneuver around the wires and brackets, increasing the chances you'll miss some areas. These neglected areas can then accumulate dental plaque, a thin film of bacteria and food particles that's most responsible for disease.
But although difficult, effective oral hygiene isn't impossible.  First and foremost, you'll need to take more time to be thorough with brushing and flossing than you might normally without braces.
Second, there are some specialized hygiene tools to make the job easier. Instead of a regular toothbrush try an interproximal brush. This special brush has a long and thin bristled head (resembling a pipe cleaner) that can maneuver in and around orthodontic hardware much easier than a regular brush.
For flossing, use a floss threader, a device through which you thread floss on one end and then pass the other sharper end between your teeth. Once through, you release the floss from it and floss as usual, repeating the process with the threader for each tooth. Another option is an oral irrigator, a device that emits a pressurized spray of water between teeth to loosen plaque and flush it away. Many orthodontic patients have found this latter option to be quite effective.
Finally, continue seeing your regular dentist for regular appointments in addition to your orthodontist. Besides cleaning those hard to reach areas, your dentist can also provide other preventive measures like topical fluoride for strengthening enamel and prescription mouth rinses that inhibit bacterial growth. You should also see your dentist immediately if you notice signs of disease like spots on the teeth or swollen or bleeding gums.
Keeping your teeth clean while wearing braces is a top priority. Doing so will help ensure your new smile after braces is both an attractive and healthy one.
If you would like more information on dental care during orthodontics, please contact us or schedule an appointment for a consultation. You can also learn more about this topic by reading the Dear Doctor magazine article "Caring for Teeth during Orthodontic Treatment."