Posts for: December, 2020
By Janis Dental
December 21, 2020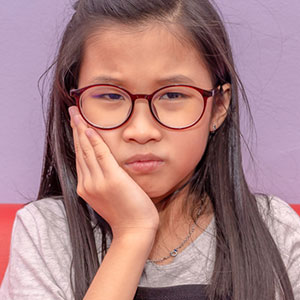 Perhaps the only thing worse than having a toothache of your own is when your child has one. Tooth pain can be a miserable experience, especially for children. It can also be confusing about what to do to deal with it.
Fortunately, a toothache usually isn't a dental emergency, so take a deep breath. Here's what you should do if your child is experiencing tooth pain.
Get the 411 from them. Before you call the dentist, find out more first about the tooth pain from your child with a few probing questions: Where exactly does it hurt? Do you feel it all through your mouth or just in one place? Is it all the time, or just when you bite down? When did it start? You may not get the same level of detail as you would from an adult, but even a little information helps.
Take a look in their mouth. There are a lot of causes for toothache like a decayed tooth or abscessed gums. See if any of the teeth look abnormal or if the gums are swollen. You might also find a piece of food or other particle wedged between the teeth causing the pain. In that case, a little dental floss might relieve the problem.
Ease the pain. While you're waiting on your dental appointment, you can help relieve some of their discomfort by giving them a child-appropriate dose of ibuprofen or acetaminophen. You can also apply an ice pack on the outside of the jaw for five minutes on, then five minutes off to decrease swelling. Under no circumstances, however, should you give your child aspirin or rub it on the gums.
See the dentist. It's always a good idea to follow up with the dentist, even if the pain subsides. In most cases, you may be able to wait until the next day. There are, however, circumstances that call for a visit as soon as possible: if the child is running a fever and/or has facial swelling; or if the tooth pain seems to be related to an injury or trauma.
It can be unsettling as a parent when your child has a toothache. But knowing what to do can help you stay calm and get them the care they need.
If you would like more information on pediatric dental care, please contact us or schedule an appointment for a consultation. You can also learn more about this topic by reading the Dear Doctor magazine article "A Child's Toothache."
By Janis Dental
December 09, 2020

Over the years, dentists have become quite proficient in treating even the most severe periodontal (gum) disease. Many of these positive outcomes are achieved through manual effort using simple hand instruments called scalars and conventional periodontal surgery.
But that might be changing soon: Periodontists (specialists who care for the gums and other supporting dental structures) are starting to use a different kind of tool for gum disease treatment—surgical lasers.
Although lasers are more commonplace in other fields of medicine, recent developments hint at a more prominent future role for them in dentistry. One of these developments is a laser procedure called Laser Assisted New Attachment Procedure (LANAP®) that treats deep spaces of infection called periodontal pockets, which develop advanced gum disease.
These pockets form as infected gums gradually detach from a tooth as the supporting bone is lost. This widens the normally narrow gap between the teeth and gums. The ensuing pocket fills with infection that must be removed to adequately treat the gum disease. As the pocket extends down to the root, it's often necessary to perform a surgical procedure through the adjacent gum tissue to fully access it.
But with the LANAP® procedure, the dentist can use a laser to access a deep pocket without opening the gums. Moving from above into the gap between the tooth and gums, the light from the laser has the ability to remove diseased tissue without damaging healthy tissue.
The dentist follows this with ultrasonic equipment and manual scalers to further decontaminate the tooth root surface. The laser is then employed once again to facilitate the formation of a blood clot between the teeth and gums to seal the area with a fibrin clot. Once treated, the dentist will monitor the tooth to ensure maximum bone regeneration and gum reattachment.
Although outcomes are the same for the most part, this laser technique for periodontal pockets may have some advantages over conventional surgery. Studies so far show that LANAP® causes less tissue removal and bleeding, less potential for gum recession and less discomfort experienced by patients.
It's not likely that lasers will fully replace conventional gum disease treatments any time soon. But if the encouraging evidence thus far continues, the laser will one day become as commonplace alongside the other tools used for gum disease treatment.
If you would like more information on treatments for gum disease, please contact us or schedule an appointment for a consultation. You can also learn more about this topic by reading the Dear Doctor magazine article "Treating Gum Disease With Lasers."