Posts for tag: dental implants
By Janis Dental
May 12, 2020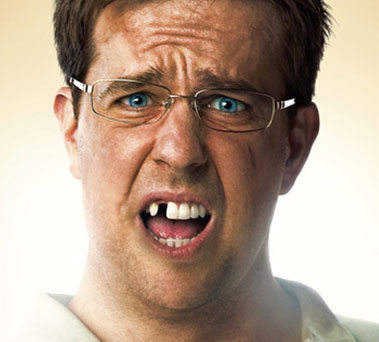 Ed Helms is best known for his role as the self-absorbed, Ivy League sales rep, Andy Bernard, on television's The Office. But to millions of fans he's also Stu, a member of a bachelor trip to Las Vegas in the 2009 movie The Hangover. In it, Stu and his friends wake up from a wild night on the Strip to find some things missing: the groom-to-be, their memories and, for Stu, a front tooth.
In reality, the missing tooth gag wasn't a Hollywood makeup or CGI (computer-generated imagery) trick—it was Ed Helm's actual missing tooth. According to Helms, the front tooth in question never developed and he had obtained a dental implant to replace it. He had the implant crown removed for the Hangover movie and then replaced after filming.
Helms' dental situation isn't that unusual. Although most of the 170 million-plus teeth missing from Americans' mouths are due to disease or trauma, a few happened because the teeth never formed. While most of these congenitally missing teeth are in the back of the mouth, a few, as in Helms' case, involve front teeth in the "smile zone," which can profoundly affect appearance.
Fortunately, people missing undeveloped teeth have several good options to restore their smiles and dental function. The kind of tooth missing could help determine which option to use. For example, a bridge supported by the teeth on either side of the gap might work well if the teeth on either side are in need of crowns.
If the missing tooth happens to be one or both of the lateral incisors (on either side of the centermost teeth), it could be possible to move the canine teeth (the pointy ones, also called eye teeth) to fill the gap. This technique, known as canine substitution, may also require further modification—either by softening the canines' pointed tips, crowning them or applying veneers—to help the repositioned teeth look more natural.
The optimal solution, though, is to replace a missing tooth with a dental implant which then has a lifelike crown attached to it, as Ed Helms did to get his winning smile. Implant-supported replacement teeth are closest to natural teeth in terms of both appearance and function. Implants, though, shouldn't be placed until the jaw has fully developed, usually in early adulthood. A younger person may need a temporary restoration like a bonded bridge or a partial denture until they're ready for an implant.
Whatever the method, there's an effective way to restore missing teeth. Seeing us for an initial exam is the first step toward your own winning smile.
If you would like more information about restoring missing teeth, please contact us or schedule a consultation. To learn more, read the Dear Doctor magazine article "Dental Implants."
By Janis Dental
January 08, 2019
People have depended on dentures for generations—and they still do. That's because they work, both in restoring dental function and a smile marred by missing teeth.
But they have one major drawback related to bone health. That's because living bone has a life cycle: as older cells die, new ones form to take their place. The pressure generated when we chew stimulates this growth. But when this stimulus goes missing along with the teeth, the cell replacement rate slows and bone volume and density gradually diminishes.
Traditional dentures can't transmit this chewing pressure stimulus. And because they rest directly on the gum ridges, they can adversely affect the underlying bone and actually accelerate bone loss.
But implant technology potentially solves this bone loss problem with dentures by using implants rather than the gums to support them. It's a two-fold benefit: first, the implants relieve much of the irritation to the gums and bone caused by traditional dentures. Primarily, though, the implants themselves can slow or even stop continuing bone loss.
Most implants are made of titanium, not only because it's compatible with the body, but also because it has an affinity with bone. Over time bone cells grow on the titanium post imbedded in the jawbone. This process not only creates stability and durability, it can improve bone health.
In recent years dentists have incorporated implants with dentures to create two exciting treatment options. With one option, the dentist installs two or more implants in the jaw, to which a specially fitted removable denture can be attached. You would still have the ease of removing the denture for cleaning, while gaining greater stability and a reduced risk of bone loss.
The other option is a fixed denture (or bridge) attached permanently to implants. For this option, a patient's jawbone must be adequate and healthy enough to support at least four to six implants. A fixed denture is also often costlier and more complex than a removable denture, but it can feel more like real teeth. It also promotes better bone health too.
Although both options are more expensive than traditional dentures, they can pay dividends for long-term dental health. Implants could help you enjoy your new dentures and resulting smile for a long time to come.
If you would like more information on dental implant-supported restorations, please contact us or schedule an appointment for a consultation. You can also learn more about this topic by reading the Dear Doctor magazine article "Overdentures & Fixed Dentures."
By Janis Dental
May 22, 2018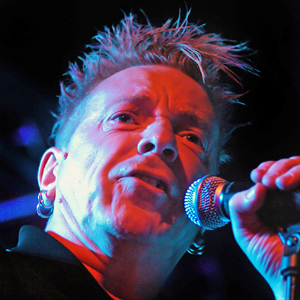 Everyone has to face the music at some time — even John Lydon, former lead singer of The Sex Pistols, arguably England's best known punk rock band. The 59-year old musician was once better known by his stage name, Johnny Rotten — a brash reference to the visibly degraded state of his teeth. But in the decades since his band broke up, Lydon's lifelong deficiency in dental hygiene had begun to cause him serious problems.
In recent years, Lydon has had several dental surgeries — including one to resolve two serious abscesses in his mouth, which left him with stitches in his gums and a temporary speech impediment. Photos show that he also had missing teeth, which, sources say, he opted to replace with dental implants.
For Lydon (and many others in the same situation) that's likely to be an excellent choice. Dental implants are the gold standard for tooth replacement today, for some very good reasons. The most natural-looking of all tooth replacements, implants also have a higher success rate than any other method: over 95 percent. They can be used to replace one tooth, several teeth, or an entire arch (top or bottom row) of teeth. And with only routine care, they can last for the rest of your life.
Like natural teeth, dental implants get support from the bone in your jaw. The implant itself — a screw-like titanium post — is inserted into the jaw in a minor surgical operation. The lifelike, visible part of the tooth — the crown — is attached to the implant by a sturdy connector called an abutment. In time, the titanium metal of the implant actually becomes fused with the living bone tissue. This not only provides a solid anchorage for the prosthetic, but it also prevents bone loss at the site of the missing tooth — which is something neither bridgework nor dentures can do.
It's true that implants may have a higher initial cost than other tooth replacement methods; in the long run, however, they may prove more economical. Over time, the cost of repeated dental treatments and periodic replacement of shorter-lived tooth restorations (not to mention lost time and discomfort) can easily exceed the expense of implants.
That's a lesson John Lydon has learned. "A lot of ill health came from neglecting my teeth," he told a newspaper reporter. "I felt sick all the time, and I decided to do something about it… I've had all kinds of abscesses, jaw surgery. It costs money and is very painful. So Johnny says: 'Get your brush!'"
We couldn't agree more. But if brushing isn't enough, it may be time to consider dental implants. If you would like more information about dental implants, please call our office to schedule a consultation. You can read more in the Dear Doctor magazine articles "Dental Implants" and "Save a Tooth or Get an Implant?"