Posts for tag: porcelain veneers
By Janis Dental
July 01, 2020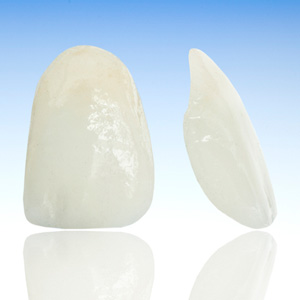 If you have a less than attractive smile due to some moderate imperfections, dental veneers may be the answer. This relatively inexpensive dental restoration may be the key to transforming your smile.
If you're thinking of veneers as a "thin covering," you're on the right track. Just like construction veneers used to cover wall surfaces, dental veneers are thin wafers of material (usually porcelain) that cover the front of tooth surfaces. Made uniquely for the individual patient, veneers provide a life-like covering that can mask a variety of dental imperfections.
Veneers are mildly invasive, meaning some of the enamel layer of the teeth to which they're bonded will need to be removed. If this alteration occurs, it's permanent, so the teeth will require a veneer or other restoration from then on. It's usually necessary, though, so that the veneer doesn't appear too bulky. Even so, veneers are still less invasive than other restorations.
The list of appearance problems veneers can address is quite varied. One of their more common uses is to correct certain structural flaws in teeth: chips, abnormal tooth shape from wear or teeth that are congenitally smaller than normal.
They're also a remedy for heavy staining. While teeth whitening can temporarily brighten a dull, dingy smile, veneers provide a permanent solution for the problem of staining. They're also a practical option for internal tooth staining, which can't be addressed by either home or professional external teeth whitening procedures.
Finally, veneers may be used to close small gaps and other mild forms of dental misalignment. And although they may not be able to correct larger gaps by themselves, they're sometimes used in conjunction with orthodontic treatment.
Veneers can address many dental flaws, but not all. To see if your dental situation could benefit from a veneer application, you'll need to undergo a complete dental examination. If it seems veneers aren't a good fit for you, your dentist will discuss other types of cosmetic treatments to improve your smile.
If, on the other hand, veneers do appear to be a viable option for you, you're just a few visits away from a completely new look. Veneers can change your smile—and your life!
If you would like more information on porcelain veneers, please contact us or schedule an appointment for a consultation. You can also learn more about this topic by reading the Dear Doctor magazine article "Porcelain Veneers: Strength & Beauty as Never Before."
By Janis Dental
May 12, 2018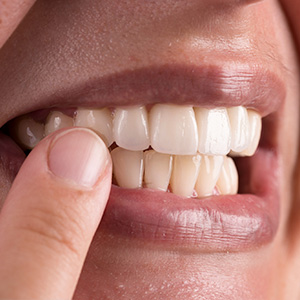 With exciting innovations in cosmetic dentistry over the last few decades, we can now transform nearly any unattractive smile. One of the best and most cost-effective of these is the porcelain veneer. These thin layers of dental porcelain are bonded over the front of chipped, slightly misaligned or stained teeth to create an entirely new look.
Veneers have evolved over time, especially with the materials they contain that give them their beauty and life-likeness. The first veneers were made mainly of feldspathic porcelain, a mineral composition known for its similarity in color and translucence to natural teeth.
But because this early porcelain had a high amount of silica (in essence, glass), and because they were created through overlaying several thin layers that weren't as strong as a single piece, they were prone to shattering. This made them problematic for teeth subject to heavy biting forces or patients with clenching or grinding habits.
The situation changed dramatically in the 1990s, when dental labs began adding Leucite, a sturdier glass-like mineral that didn't diminish the porcelain's translucence. Not only did Leucite make veneers more shatter-resistant, it also enabled dental technicians to fashion most of the veneer in one piece to further strengthen it.
More recent veneers may now incorporate an even stronger material called lithium disilicate. Because lithium disilicate has twice the strength of Leucite, veneers made with it can be as thin as 0.3 millimeters. Not only does this blend together the most desirable qualities expected of a veneer—strength, aesthetic appeal and easy fabrication—it allows for a broader range of situations and uses.
Both of these materials can be pressed or milled to assume the exact shape necessary to fit a particular tooth. The manufacturing process also allows for creating smaller veneers that can then be overlaid with porcelain for the most life-like appearance possible.
Thanks to these stronger materials enhancing the natural beauty of porcelain, we now have a wider creative palate for transforming your smile.  
If you would like more information on porcelain veneers, please contact us or schedule an appointment for a consultation. You can also learn more about this topic by reading the Dear Doctor magazine article "Porcelain Veneers: Your Smile—Better Than Ever."